Online discourse session for World Architecture Day 2020
Posted on October 5, 2020
---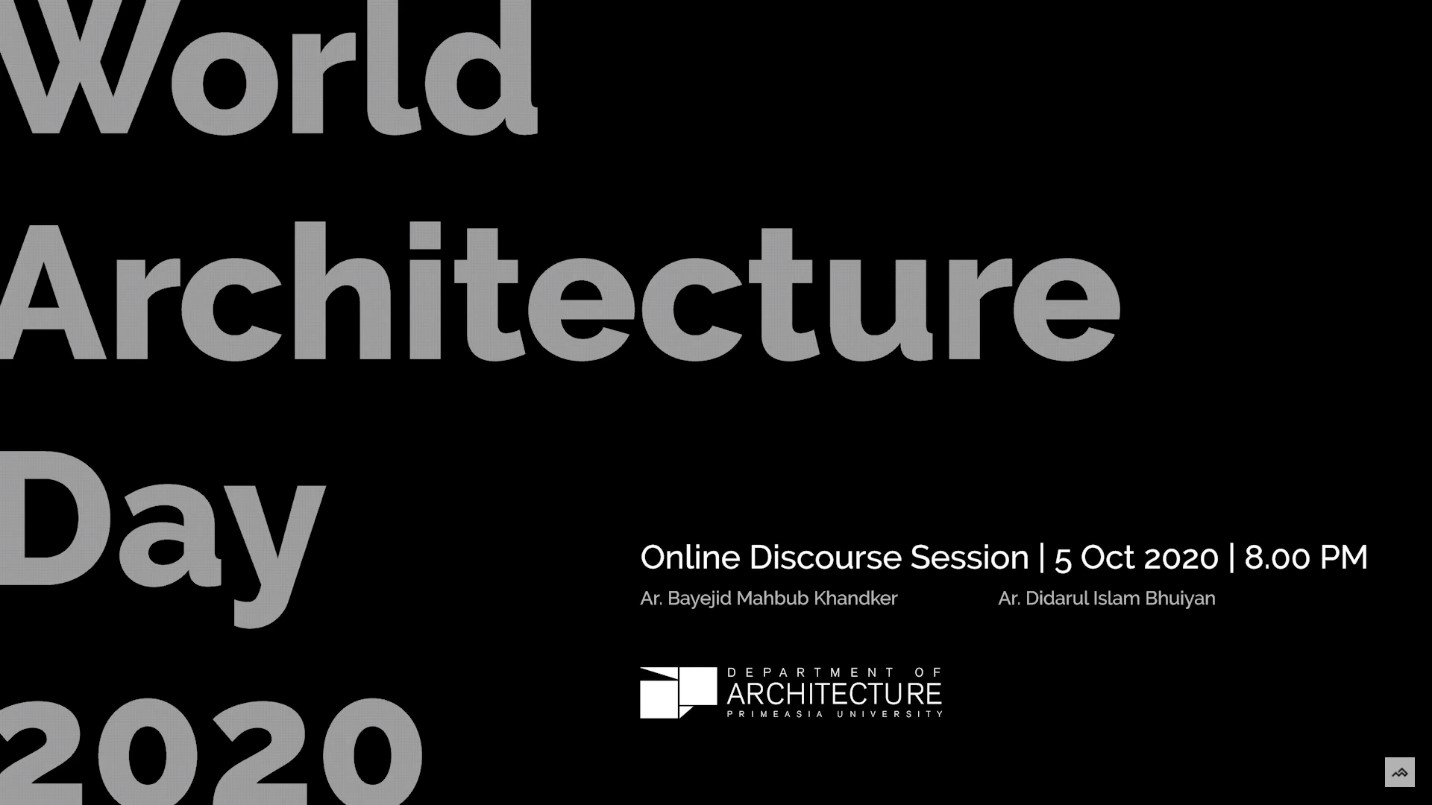 ---
On occasion of World Architecture Day, 5th October 2020, The Department of Architecture Primeasia University invited two renowned Architects of Bangladesh, Ar. Bayejid Mahbub Khandker, Principal Architect of Nakshabid Architects and Ar. Didarul Islam Bhuiyan, Principal Architect of Form.3 Architects, to join virtually and share some of their projects and thoughts through an online discourse session.
Head of the Department, Ar. Sazzadur Rasheed sir, introduced the Guests speakers with the students and faculty members.
Ar. Bayejid M. Khandker shared and unraveled some of his projects which amazed the students and inspired as well. In total Ar. Bayejid M. Khandker shared 7 projects, each of them had something unique in its approach and philosophy.
He finished his presentation with his award-winning Factory design project for Karupannya Rangpur Ltd. The project was awarded LEED Platinum. He closed his presentation & thanked everyone.
Ar. Didarul Islam Bhuiyan started his presentation by introducing himself, his philosophy and his team.
He shared two projects, both of which were very nice and informative.
The session ended with an interactive Q&A session participated by the Students & Guests.
The session was recorded and is available on YouTube:
View on YouTube